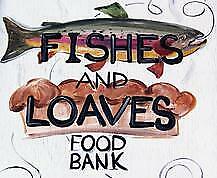 Fishes & Loaves Food Pantry, Inc.
Fishes & Loaves food pantry was established by six churches in 2005 to help alleviate hunger in Jackson County North Carolina. The pantry is supported and operated by volunteers from eleven churches and the Cashiers community. Since we have no paid staff, over 85% of our total income goes to purchase food. A household with 1 to 3 members receives one 18-item box of food, a generous portion of frozen meat, bread, fresh vegetables and fruit when available. A family of 4 or more receives double that amount.
EIN: 263516849
Cashiers, NC
3 Favorites
Charity Id: 167571
eBay Sales for Charity: Fishes & Loaves Food Pantry, Inc.
6 items that benefit this charity